About Us
---
Since 1990 and we are offering the best we can in the kitchen industry and trade of accessories. At that time, we started in Jeddah with main concern about the quality of professionalism and dedication of industry and customer care.
Today our services extend between industry and trade of kitchen supplies and production equipment and the kitchen Appliances and accessories trading to many countries: directly in Jeddah, Makka, Riyadh, Khamis, Tabuk, Dammam, Dubai, Muscat, Doha, and Alexandria, and indirectly in Khartoum and Sana'a, Manama, Kuwait, Benghazi.
For Kitchen industry, we have gained respect for government agencies and individuals through many projects achieved periodically.
As per The hardware and kitchen accessories and Appliances, it is rare to find studio or shop in this country does not display oven, hood, sink, or mixer in the kitchen from our products or does not use hinges, handles, or sheet or profile from our supplies.
We have a partnership with each customer and distributor with the strength of sincerity, trust, clarity and quality.
We also maintain the same level of sincerity, quality and trust with global partners and suppliers of raw materials and appliances in Italy, Turkey, Korea, China, Saudi Arabia and Egypt.
Always, we build our relationship to continue with the perspective of a partner in the success and sincerity conferred to the end user: that is our grand euphoria to satisfy client needs as much as we can, as our client satisfaction is the highest level of profitability, which we take care of.
Saudi Kitchen Line Co. – Kitchen Line Consists of many trade & industrial bodies that was recognized in the Saudi & GCC markets since more than 25 years. This goes back to the early 90's when it started in the fields of trade & industry in addition to its wholesales & retail showrooms spread around KSA & outside KSA where more than 25 employees are working to achieve the objective of satisfying the customers and offering the best possible services.
Since we have started, we have worked hard to offer (the market of Aluminum, Wood kitchen cabinets and its electrical appliances and necessary smart accessories) a practical application to the principle of "High quality products with Competing prices". We have been able to do that through a commitment to providing the value of services that can be realized by all measures where Kitchen Line has committed a number of fundamental objectives to achieve it.
Concentrating on selecting high quality products produced by well-known recognized international companies

Guaranteeing the availability of the products around the year through the local channels that were selected very carefully such as distributors, marketers or point of sales of wholesalers or retailers

Maintain clear low margin to guarantee the distributors, marketers fast spread and complete satisfaction for their customers

Diligent search and continuous development to come to light any new or evolution in the technology to serve the market of kitchens and its supplies.

Accept the suggestions and observations magnanimously because it serves as fuel to ensure the continuity of our success and our efforts to serve our customers
Today, Kitchen Line became one of the Key Kitchen Cabinets Industry leaders in the Saudi Market, GCC & Egypt offering the latest technology in manufacturing the kitchen cabinets & state of the art designs supported with the latest appliances offered in the European markets
Currently, Kitchen Line operates through seven retail stores in the cities of Jeddah, Riyadh, Makkah, Madina, Tabouk and Khamis Mushait as well as four wholesale outlets in Jeddah, Riyadh, Makkah and Abha.
Vision, Mission & Values
Our Vision
Is to become one of the leading kitchen cabinets manufacturers in the international market offering creative and high quality products, our goal is to become the preferred partner to the world's most successful kitchens components' manufacturers.
Our Mission
Is to provide trustworthy products that combine quality and innovation with reliable performance.
Our Values
We Respect our : Commitments & Customers
We Deal with : Honesty & Transparency
We Operate : Actively as One Team
Why Kitchen Line?
---
Operating within the kitchen industry for more than 28 years in the Saudi market.

We manufacture kitchen cabinets completely in a modern, colorful and attractive different designs to fit the required specs and the available space/s

The kitchen cabinets we manufacture are of either Aluminum, or Wood or a mixture of Aluminum & Wood.

The appliances we offer are mainly European made that would include all kitchen appliances, such as, hobs, ovens, refrigerators, sinks, mixers, microwaves, dishwashers, hoods and all related accessories imported from more than 25 international manufacturers

We have already 7 showrooms located in the major cities in KSA and expanding

We have our own factory for quick & customized orders

We have huge capacity to deliver within the shortest time possible taking into consideration the quality that we do not compromise

We offer 5 years warranty on all kitchen cabinets that we manufacture

We offer 2 years warranty on most of the kitchen appliances that we supply

We offer FREE labor charge for any required maintenance if within the warranty period

We have strategic partnerships with international & national key industry players
Our factory:
One of the biggest factories in the region occupying 10,000 square meters

Producing wooden & aluminum kitchen cabinets of all types

Equipped with modern machines like CNC Machines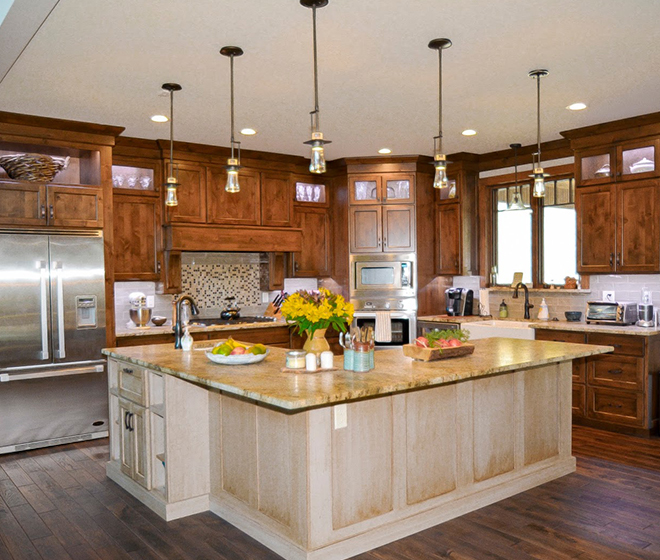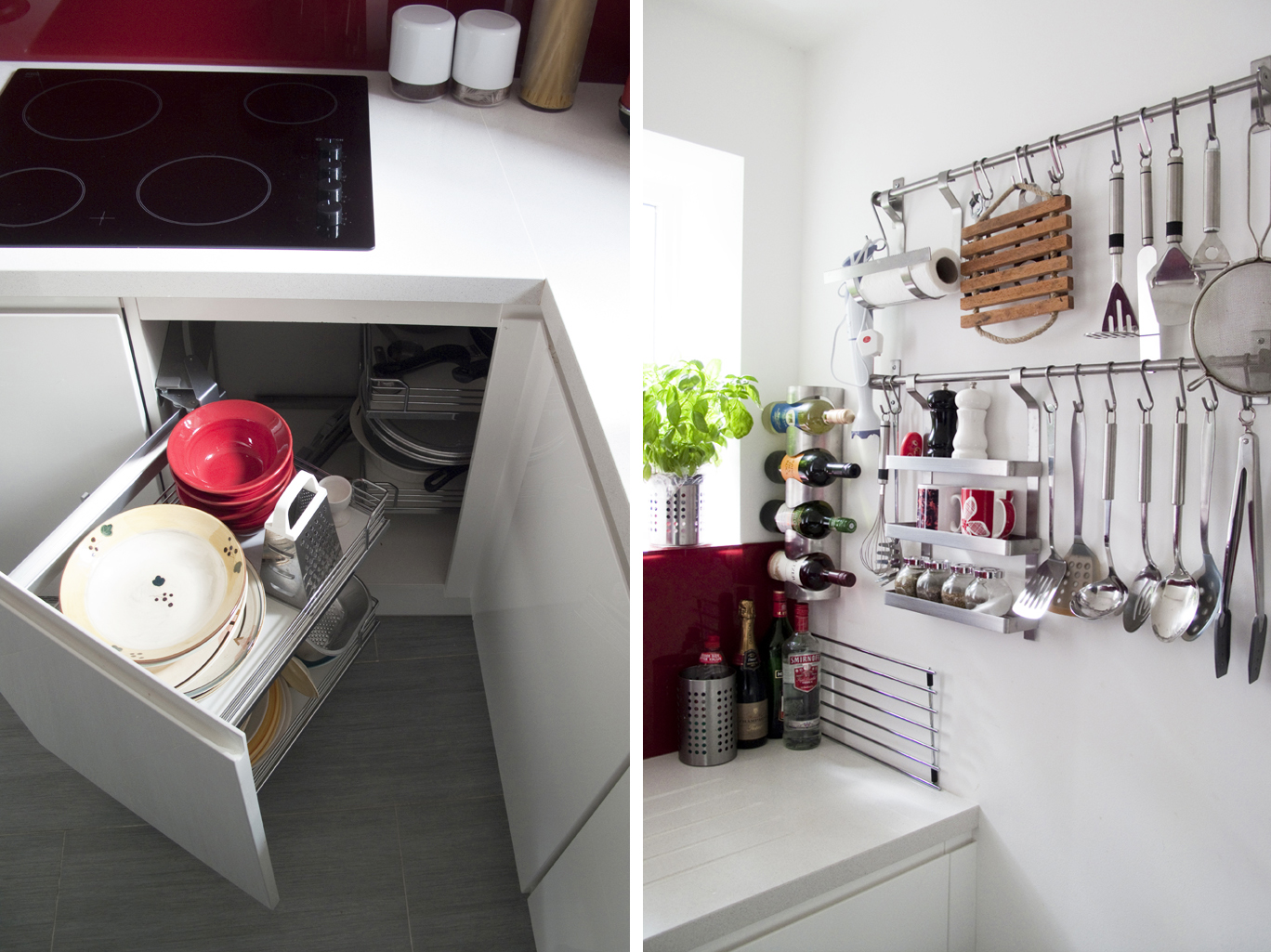 Company Activity
---
Since more than a quarter of a century in offering our services to the Saudi & GCC markets, Kitchen Line was able to execute many important projects that we are proud of, these projects were delivered to both governmental & private sectors which we can provide some examples about it as following:
Manufacturing & Installing kitchen cabinets in six towers at King Fahad Medical City

Delivery & Installation of different kitchens at King Abdul Aziz Endowment Centre in Mecca

Different projects for furnishing the Ministry of Defense different military barracks

Nour Hospital in Mecca

Many villas & Palaces in Saudi Arabia

Many Hotels in Mecca & Madina

Tabuk Airport

Many projects in King Abdullah Economic City through Saad Contracting Co.

Cooperating also with Saudi Bin Laden Group

Eisaei Villas in Yemen

Different Hotels in Saudi Arabia for ALJ – Abdul Latif Jameel

Saudi Embassy housing in Kenya

Cement Co. in Rabegh

Different housing for General presidency for girls education

Many well know contractors in Saudi Arabia

King Abdul-Aziz University

And many others
Trademarks
---
Through the hard work of Kitchen Line Co. to serve our customers, Kitchen Line has realized our customers' need to offer them a complete kitchen from A to Z, not only the different cabinets but also the appliances & accessories that are necessary to make the kitchen a complete unit that is offering happiness & comfort to the ladies at home.
Having said that, by the grace of God Almighty and his blessed sponsorship to us and then by our determination to serve our customers, we were able to expand our services to include an upscale European appliances and smart accessories from reputable international sources, which are commensurate with our luxury kitchens manufactured in our factory, as well as compete and excel on most brands are deployed in our region where we have realized that based on the steady growth of sales in the household appliances sales with its various categories shown in here